News
Collaboration contributes toward €250 million
Nearly 200 guests visited the 1st Mile – Project Financing on their 15th anniversary as DynElectro joined 11 other high-potential projects. Clients shared about their business and technologies.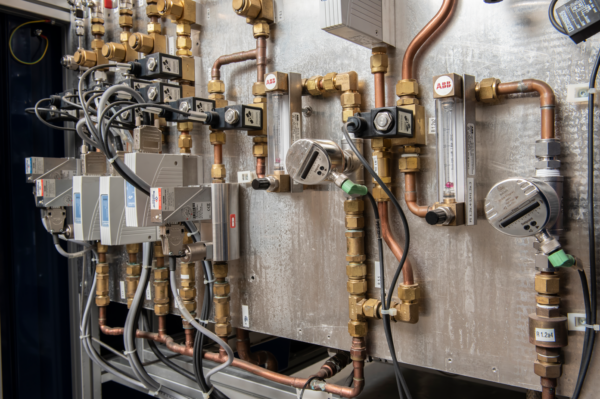 1st Mile has 15 years of expertise in providing successful grant application services for highly innovative projects – mainly within cleantech. We collaborated with them due to their high success rate as they have, so far, secured funding for more than €250 million for clients from Danish and EU programmes.
DynElectro is one of the recent success stories. Co-founder and CCO, Samantha Phillips, shared how the company has created a world-class set of collaboration partners along with ambitious plans to co-create high-efficiency, low-footprint, low-maintenance and cost-competitive with alternative fossil fuels. And the best part, the system, currently described as the Dynamic Electrolyser Unit (DEU) operates completely independent of the power input. This means that the variable outputs from wind or solar, for example, are the perfect power partner.
There were many poster sessions and cross-project collaboration discussions. Take a further look at the other successful applications.
Synthetic Fuels/eFuels projects
There were many relevant and fascinating projects in this emerging market. Amager Resource Center delved into carbon capture and the demonstration of CO2 capture. Keep your eyes open for potential collaboration in this area of eFuel generation.
We heard about the combined CO2 capture and hydrogen production from PureteQ A/S along with Anne Marie Damgaard from Danish Center for Energy Storage shared how Denmark is in a position of strength, globally, in energy storage.
We also heard from one of Denmark's recent success stories, Hybrid Greentech – Energy Storage Intelligence, where Rasmus Rode Mosbæk elaborated how AI will be contributing to Virtual Power Plants.
Alternate technologies
Henrik Pranov with Heliac shared how to incorporate solar heating into industrial system and shared a case study where fossil-gas heating could be eliminated.  Kvasir Technologies shared how residual biomass can be used as marine fuel and, Svend Hoff from Advanced Substrate Technologies – AST A/S, updated the group on how low-value residue can be converted to new, valuable products.
One of the emerging fields within energy generation was shared by Mads Clausen from SaltPower.
Robotics and AI
We heard from Martin Huus Bjerge of Rope Robotics about new ways of maintaining wind turbine blades using robots. Additionally, artificial intelligence is coming into everyday activities. We had Claviate share how they are able to make improved and less expensive installation of wind turbines using AI.
Hygge
Another thing Denmark is famous for is "hygge." We were fortunate to hear from Gamma Brewing Company A/S as they went from hobby to now a fleeting gazelle.