Green hydrogen through world-class innovation.
Clean affordable energy.
Dynelectro offers a unique method extending life expectancy of solid oxide electrolysis (SOE) from two years up to ten years. Dynamic control is deployed to offset intermittent power within green fuel production. We have proprietary technologies which can unlock significant potential to reduce the cost of green hydrogen. We design and manufacture a novel method to produce green hydrogen using commercially available hardware.
Siemens Gamesa Renewable Energy has the vision to be the global leader in the renewable energy industry driving the transition towards a sustainable world. This project directly contributes to our pioneering interest within the growing/emerging Power-to-X market

— Finn Daugaard Madsen, Innovation Manager – Power to X
Dynelectro has made inventions and holds rights to several significant patents that have the potential to lead to a significant breakthrough for hydrogen technology and Power-to-X

— Eva Ravn Nielsen, Chief Advisor Power to X 
The grant allow(s) AAU, and Denmark overall, to further strengthen its globally leading position within Renewable energy-based solutions

— Erik Schaltz, Associate Professor in E-Mobility, Aalborg University
PowerCon sees a great commercial potential in the project

— Allan Holm, Owner

We create hydrogen
We are a curious and resourceful team with competencies across core engineering disciplines: electrical, mechanical, electronics, chemical, resources and nano-physics. And we love science. A lot.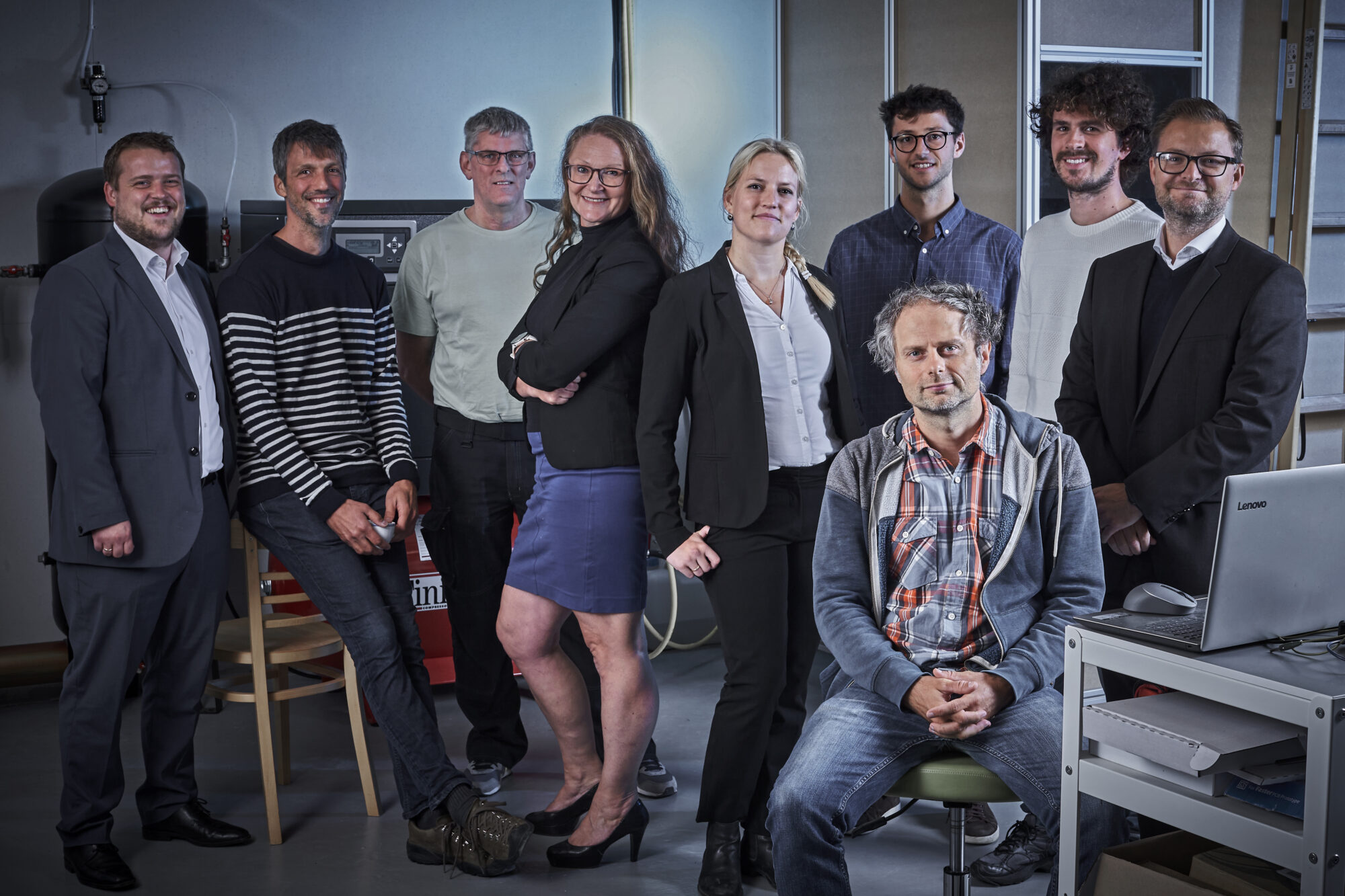 Søren Højgaard Jensen

Chief Executive Officer, Founder

Søren is a globally recognised expert in solid oxide cells and batteries for electricity conversion and storage. He holds a PhD within electro physics from the Technical University of Denmark (DTU).

Søren founded Dynelectro, co-owns several patents within Power-to-X green energy production and is the visionary behind Dynelectro. Søren founded the company in 2018.

Samantha Jane Phillips

Chief Commercial Officer, Co-Founder

Samantha is a chartered engineer with over three decades of energy and natural resource development. She has two degrees, Mathematics and Natural Resource Engineering. She has worked with Fortune-500 firms across North American, Europe, MENA, Southeast Asia and Australia.

Samantha specialises in communication and commercialisation within innovation and deep technology in developed, developing and emerging energy markets.
Over €2 million has been devoted to research and innovation. That is 100% invested into advancement of core technology. Here are several of our flagship projects: